Welcome to St. Alban's Episcopal Church!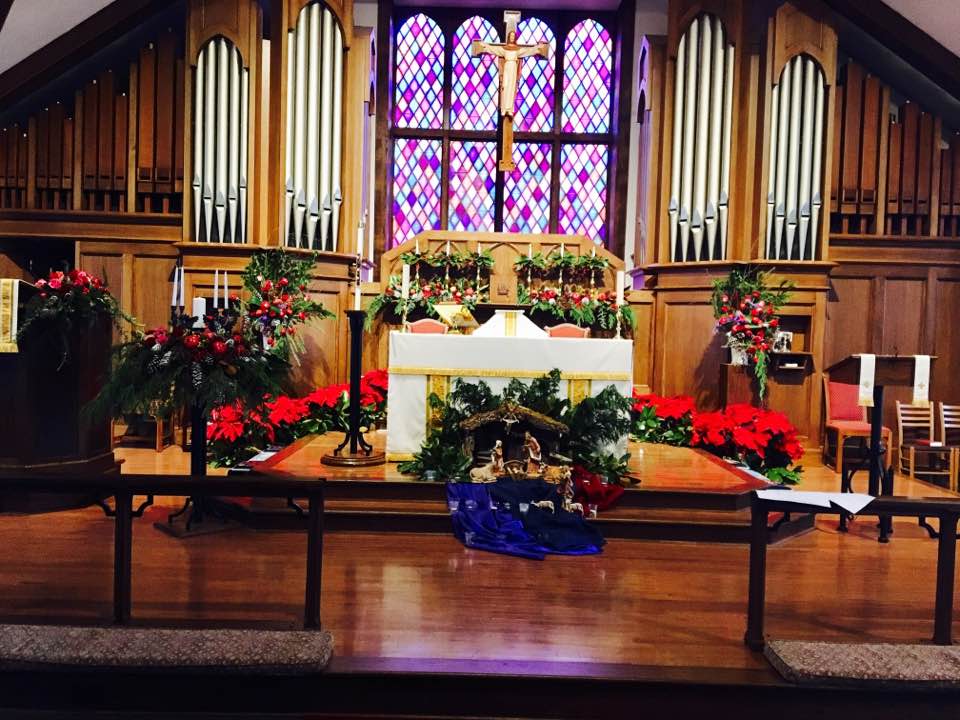 130 39th Ave Place, NW + Hickory, NC 28601 + (828) 324-1351
Contact us: theoffice.stalbans@gmail.com
OUR VISION
"Answering Christ's call to offer everyone a place at the Table." 
OUR MISSION
"Come as you are, whoever you are, and share with us the Good News of Jesus Christ 
through worship, formation, outreach, and fellowship, 
so we all may know His redeeming love."  
COMMUNITY YOGA – Balance Your Life
Instructor: Cynthia Haas  
cynthia@balanceyourlifeyoga.com
www.balanceyourlifeyoga.com
If you have practiced yoga in Hickory in recent years, you will probably know Cynthia Haas who has lead yoga classes at the "Y" for over 10 years. Cynthia now offers yoga classes that are open to the Hickory / Catawba community at St. Alban's three times a week. Mondays at 10:00AM, and Thursdays at 10:00AM and 6:30PM. The classes meet in the Commons Room of the church. Suggested donation is $ 5.00 per class. Mats are made available. 
Check out our News & Information page for a complete list of updated events!
Sunday Offerings
+ 7:30 a.m. Morning Prayers
+ 8:30 a.m. Holy Eucharist
+ 10:30 a.m. Holy Eucharist with choir
♦Children's Chapel offered each Sunday at 10:30 a.m. for children 5-12
♦Nursery available each Sunday during our 10:30 a.m. worship
♦Refreshments and fellowship following the 10:30 a.m. worship
Weekly and Monthly Offerings
+ Morning Prayer – 7:00 a.m. Tuesdays & Thursdays – 7:30 a.m. Sundays
+ Evening Prayer – 5:45 p.m. Tuesdays & Thursdays
+ A Service of Healing + Holy Eucharist – 3rd Tuesday of each month at 5:45 p.m.