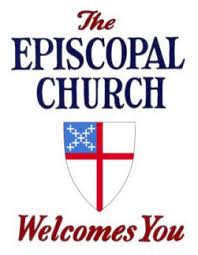 The Episcopal Church welcomes all.
The denomination is made up of between two and three million worshipers in about  7500 congregations in 109 dioceses in three regional areas in 17 nations; [the US, throughout Central and Latin America, Africa, Asia, and Europe]
The Episcopal Church is a member province of the worldwide Anglican Communion of churches numbering 70 million people in 38 provinces worldwide.
Walking a middle way between Roman Catholicism and Protestant traditions, we are a sacramental and worship-oriented church that promotes thoughtful debate about what God is calling us to do and be, as followers of Christ.
The Episcopal Church is a big, colorful, vibrant church where you may touch ancient traditions and experience intelligent inquiry. It is an expansive church, a loving church, with strong ties to our roots as a nation. We are a thoughtful, inquiring, freedom-loving and welcoming body.
Our controversies and conversations have been public. Our governance is transparent. You are free to see our imperfections, as well as share our joy in that which unites us – our openness, honesty and faith.
The mission of the church, as stated in the Book of Common Prayer's catechism (p. 855), is "to restore all people to unity with God and each other in Christ."
The 2012 General Convention established the Anglican Communion Five Marks of Mission as a mission priority framework for the 2013-2015 triennium:
To proclaim the Good News of the Kingdom
To teach, baptize and nurture new believers
To respond to human need by loving service
To seek to transform unjust structures of society
To strive to safeguard the integrity of creation and sustain and renew the life of the earth
The Episcopal Church – National Links
The "Who Are We" video on this page is part of "Around One Table: Exploring Episcopal Identity." This massive research project is an ongoing exploration of the perspectives of Episcopalians nationwide. It's a fascinating look at where we are today as a church, and you can learn more about "Around One Table" here:  Around One Table: Exploring Episcopal Identity
Find out more about the Episcopal Church by visiting these sites:
The Episcopal Church – the national church's homepage
Episcopal News Service Online – an online newsmagazine about the Episcopal Church