Our Beginning and Early Years
Saint Alban's Parish is part of The Episcopal Diocese of Western North Carolina and was founded in 1973 as a mission of the Church of the Ascension in Hickory to commemorate that parish's 100th anniversary. Bishop Weinhauer preached his first sermon as the new bishop coadjutor at the commissioning service. St. Alban's was declared an organized mission of the diocese by Bishop Henry on September 9, 1973. The Reverend Randy Ferebee, founding Rector of St. Alban's, led the parish through 36 years of spiritual and physical growth until his retirement in 2009.
---
The Significance of The Barn
In December 1973, Saint Alban's purchased a six-acre tract of land just off Highway 127. With the land came an old dairy barn. The first parishioners enthusiastically embraced the barn and envisioned it as a house of prayer. In early 1974, several work parties formed and began clearing the land around the barn to prepare for the building renovations. That April, the mission church held its first Easter service outdoors behind the barn. By the winter of 1974, forty families celebrated their first Christmas service inside the barn. Throughout the years, families worshiped together in the barn and St. Alban's parish grew to become the vibrant, loving and caring parish it is today.
---
Growth Through The Years
St. Alban's parish has experienced growth, not only in members and physical space of the church, but also, most importantly, in ministry opportunities. We actively participate in the community soup kitchens in Hickory and Newton, helped organize a medical clinic for those who do not have access to healthcare, sponsor a Red Cross Blood Drive each year, donate food and sponsor children in the community, just to name a few. 
Following Fr. Randy's retirement, St. Alban's was blessed with Fr. Bill Livingston as our interim rector and his wife Deacon Diane Livingston.  In the Spring of 2011, after tremendous dedication from the discernment committee and countless prayers of the parishioners, a call was made for the rector of St. Alban's Parish. Fr. Tryggvi Àrnason celebrated his first worship at St. Alban's on August 21, 2011. What a glorious day! Since that day, St. Alban's continues to grow into a community of worship, prayer, fellowship and outreach.
It is very exciting to see what God has in store for St. Alban's.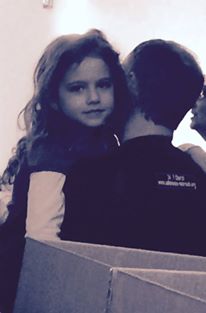 "We are a community of companions on the pilgrimage of faith."
We invite you to share that journey with us.