St. Alban's 
Episcopal Church
(828) 324-1351
 Office Hours:   Monday through Thursday, 10 a.m. to 3 p.m.
LOBSTER FEST INFORMATION:  CLICK on the button below for all the details!
Looking for VOLUNTEERS!!!  You don't want to miss out on helping with this AWESOME event!
Saturday, September 30, 2017 
ON LINE GIVING NOW AVAILABLE!!  St. Alban's now has the option of donating on line or using a mobile app. You can also use the Give Plus Church app on the Apple App store or Android devices. There is a small fee and you have the option of adding to your donation to cover this cost. Also, a reminder that Bill Pay can be set up with your bank to make a direct draft to the church for your contribution. There is no charge for this service. Contact Maria Headrick or Brad Huggins of the Finance Committee or Cheryl Cogswell in the church office with questions. Thank you for your continuing financial stewardship in support of our parish ministries, both inside and outside of the church walls!

QUICK GLANCE
St. Alban's offers The Daily Office, Morning and Evening Prayers on Tuesday & Thursday, 7 a.m. and 5:45 p.m. and each Sunday morning at 7:30 a.m.  
Thursday, September 14, 5:30-9 p.m.:

 Farm To Table Dinner 

(see below for details)

Sunday, September 17, 5-7:30 p.m. & Wednesday, September 27, 5:45 – 7:15 p.m.

, Living out our Baptismal Covenant & Book Study (see below for details)
Tuesday, September 19

7:30 a.m.

 Men's Study Group

5:45 p.m.

 Healing Service

6:30 p.m.

 Daughters of The King Meeting

(see below for details)

Tuesday, October 4, 8:30-4 p.m.: 

Catawba County iCare Tour (see below for details)

Sunday, October 15:

 Eastern Catawba County Hunger Walk

(see below for details)

Not too far in the future, Saturday, September 30, Lobster Fest!  

Mark your calendars & Save The Date!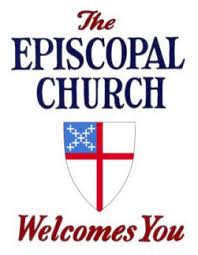 In light of the recent events in Charlottesville, and the two letters thereafter issued by our diocesan bishop, the Rt. Rev. José A. McLoughlin, we will be doing a two session book study forum on how we live out our baptismal covenant as stated in the Book of Common Prayer (pg. 304).  The dates and time: Sunday, September 17th from 5:00PM – 6:30PM and Wednesday, September 27, 5:45-7:15 p.m. in the Ferebee Hall (childcare will be available). Our facilitator will be Toni Bellhue. In addition to our baptismal covenant this study will be based on the book "Crazy Christians", written by the Presiding Bishop of the Episcopal Church – the Rt. Rev. Michael Curry. Purchasing and reading the book in advance is recommended but not required. The book can be purchased on Amazon or through Church Publishing.  The book can be purchased on Amazon, Barnes & Noble or through Church Publishing.The paperback books are approximately $18 and there are Kindle (Amazon) or Nook (B&N) versions for $10.
Please see below the two letters issued by Bishop José.
Letter 2: August 23, The Rt. Rev. José A. McLoughlin
Also consider the link below to the Episcopal Church website where you will find a statement from Presiding Bishop – Rt. Rev. Michael Curry along with numerous helpful resources: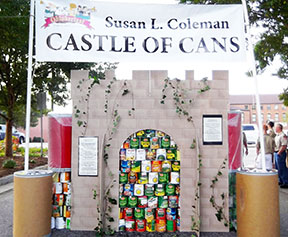 SUSAN L. COLEMAN CASTLE OF CANS: St. Alban's is again coordinating the Castle of Cans countywide food drive. The castle is built at Oktoberfest in Hickory. October 13 -15. Donated food is distributed to Hickory Soup Kitchen, The Corner Table of Newton, Greater Hickory Cooperative Christian Ministries, Eastern Catawba County Cooperative Christian Ministries, Salvation Army, Exodus Homes, Family Care Center, and Second Harvest Food Bank. Please bring your cans to church by Sunday, October 8. Large #10 cans are especially needed. For information, contact Jan Knotts.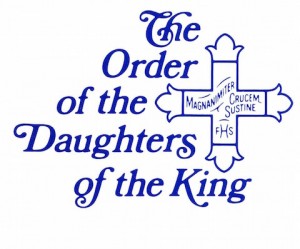 DAUGHTERS OF THE KING will have their quarterly gathering

Tuesday, September 19th

in Ferebee Hall at 

6:30 p.m.

 following the healing service. A light meal will be provided . ALL WOMEN OF THE CHURCH ARE WELCOME.
iCARE TOUR, Tuesday, October 4, 9 a.m. – 4 p.m., What gifts do you have to offer our community?  Take a tour of the area's non-profits. Stops on this year's iCare Tour will include:
The tour will begin at Camp Dogwood, located at 7050 Camp Dogwood Drive, Sherrills Ford at 8:30 a.m. Buses will depart no later than 9 a.m. and return by 4 p.m.  Breakfast & Lunch will be provided.  A $5 donation is suggested.  ADVANCE RESERVATION IS REQUIRED TO RESERVE YOUR SEAT
At each stop, there will be speakers from other agencies, including The Backpack Program, Council on Adolescents, Hickory Museum of Art, Classroom Connections, Connections Clubhouse, and the Humane Society. Tour attendees will also leave with a guidebook that includes information on dozens of other non-profits in the community.  It's a great opportunity for businesses, clergy, students, and citizens to see where their time, talent, and treasure can improve the life of all in Catawba County, said Amanda Freeland, tour coordinator. To reserve your place on the iCare Tour, email her at afreeland@catawbacountync.gov.

ST. ALBAN'S MEN'S STUDY GROUP meets at 7:30 a.m. the first and third Tuesday each month. The group's purpose is to expand our ability to serve the people we meet in our daily lives through study and prayer.  These methods include Bible study, book study and videos.  The Men's Study Group is open to all men. Newcomers are always welcome.
Upcoming Meeting:  Tuesday, September 19, 7:30 a.m.